Beth has had an interest in photography as long as she can remember, though her passion grew considerably after taking a class in film photography and obtaining her first digital camera. While working towards her higher education in theater and filmmaking, she spent a great amount of time learning all she could about photography on the side.
Beth's work is focused on the natural world of landscapes, wildlife, and weather. The forces of nature often drive where she shoots, especially since she aims for dramatic skies and stormy weather. Her passion for travel has also filled her portfolio with a variety of images from incredible locations all over the world. With her photography, she aims to preserve unique moments in time. These images spark curiosity, inspiration, and provide the viewer with a timeless sense of place on earth.
She has received a number of photography awards, including a Merit Award for top ten image of 18,000 in the very prestigious National Geographic Traveler international photo contest. Her work has also been published in Smithsonian and National Geographic books, and one of her tornado photos was the runner-up for cover image of the September 2012 issue of National Geographic.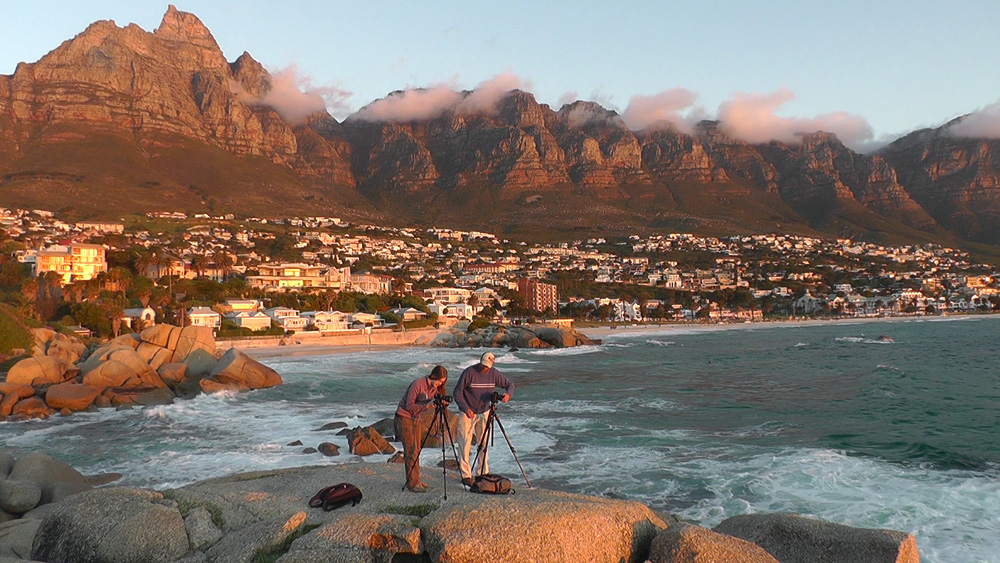 Awards & Publications:
•Publication in National Geographic's "Greatest Landscapes" Book
•National Geographic Traveler photo contest 2015 Merit Award for "A Night at Deadvlei"
•Image displayed in National Geographic museum exhibition at Museon The Hague, Netherlands 2018
•Publication in National Geographic Traveler's November 2015 issue
•Runner-up for National Geographic's September 2012 cover image
•National Geographic Photo of the Day August 9, 2015
•Weather Guide calendar images 2016, 2017, 2018, 2019, 2021, 2022, 2023
•Feature on CBS This Morning interview for National Geographic Traveler contest view here
•Feature on 9 News Denver August 2015
•Denver International Airport "My Colorado" exhibition 2019 for "Harvest Moon"
•Publication in Smithsonian's "When the Sky Breaks" Book
•Publication in Harenberg Calendar Die besten Bilder 2018
•Pashadelic Global Photo Contest finalist 2018
•Background Image for opening party of Oklahoma! at Denver Center for the Performing Arts 2018
•Landscape Photography Magazine Feature 2017
•Classical Dressage Foundations with Wolfgang May book cover photo
•Lone Tree Photo Show 2015 People's Choice Winner for "A Night at Deadvlei"
•Photographic Society of America 2014 club competition honorable mention in Travel for "A Night at Deadvlei"
•Lone Tree Photo Show 2013 honorable mention for "Tough Guys Wear Pink"
•Share the View 2015 contest top 250 finalist for "A Night at Deadvlei"
•Share the View 2012 contest top 250 finalist for "Kansas Classic"
•Viewbug feature and finalist of multiple contests
•Colorado Council of Camera Clubs honorable mention for "Bennington Tornado"
•Calendar and promotional images 2013, 2015, 2017, 2018, 2019, 2020 for the Crested Butte Land Trust
•First place in Victoria University of Wellington's international student photography competition
Shows:
•Denver Photo Art Gallery at John Fielder's Colorado 2015-2016
•"My Colorado" exhibit at Denver International Airport 2019-2021
•National Geographic Fine Art Galleries 2019-2021
•Great West Real Estate 2019
•Capital Tea 2018
•Pure Colorado Event Center 2017
•Koelbel Library, January 2014
•St. Andrew UMC, April and May 2013
•Gallery at Studio J 2014, 2015
•Littleton Eye of the Camera 2014, 2015 official selection
•Lone Tree Photo Show 2013, 2014, 2015 official selection
•Capturing the Light 2013 official selection
•Denver Photo Art Gallery, Emerging Artist wall for May and June 2013
•Lone Tree Library photo club selections 2013, 2014